In the period 2019-2020 we plan a great tour of the Atlantic, where we expect the crossing of the Mediterranean Sea and the Atlantic Ocean until reaching the Caribbean. Then we plan to visit the Antilles and the Bahamas and sail north along the US Atlantic coast to New York.
From New York we plan to sail more to the north, following the summer to arrive in Greenland and from there back to Europe via Iceland.
The sailing will be a combination of cruises, crossings and stops in some cities, where the boat will be used as a base to explore the countries visited.
For this great journey we seek interested people to join us to share a cruise, a voyage or to spend time in a big city for a bit of tourism.
The planned route comprises several legs unlocking unique and special experiences.
Crossing the Mediterranean
From June to September 2019 we will sail the Mediterranean sea bound to Portugal, passing through Sardinia and the Balearics. The navigation will be mainly inspired by the classic Mediterranean cruise: daily transfers, natural harbours and a gorgeous sea in some of the most beautiful places that this sea has to offers.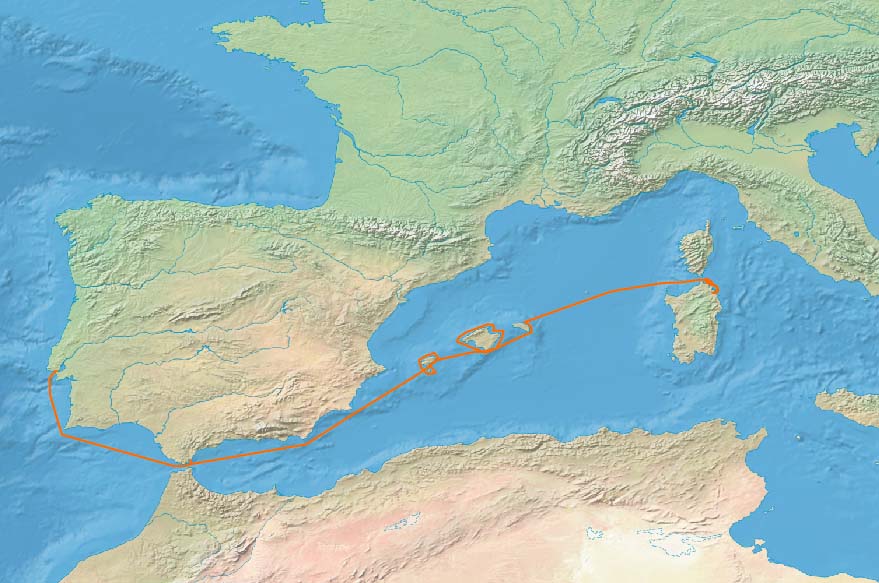 Atlantic crossing
From October to December 2019 we will be sailing along the route of Christopher Columbus, to discover America. After a stop in Lisbon, where we will visit Portugal, we will set sails to the Canary Islands, the starting point of the crossing along the route of the Atlantic trade winds. The Atlantic crossing is planned between November and December.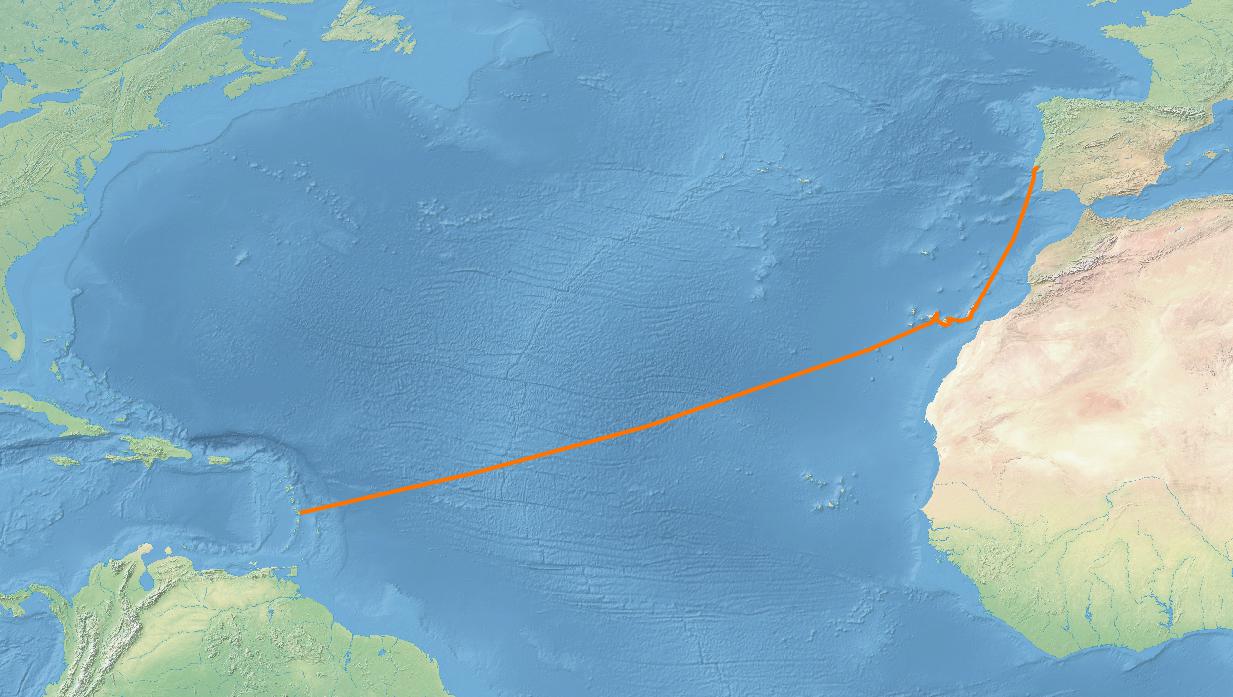 Caribbean
Between late 2019 and March 2020 we plan to explore the Caribbean, Turks and Caicos and the Bahamas, with final destination Miami. Caribbean sailing means beautiful locations with crystal clear warm waters, and lots of sun. Perfect for a Christmas vacation.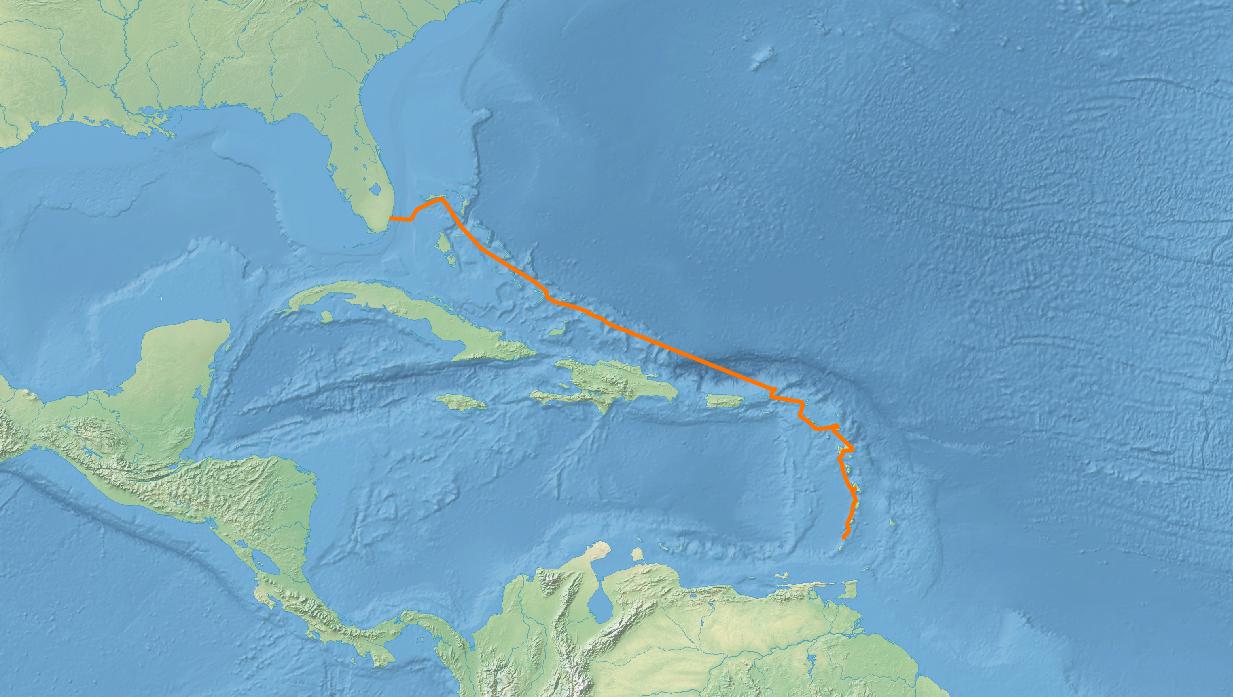 United States of America
Between April and May 2020 we plan to visit the United States traveling by boat. The Atlantic coastline lends itself to this type of tourism. From Miami we will set sails north cruising on open sea or along the quiet Intracoastal Waterway: a long series of waterways that connect the major cities of the US Atlantic coast. Among the cities that we plan to visit Miami, Norfolk, Washington, Annapolis and New York.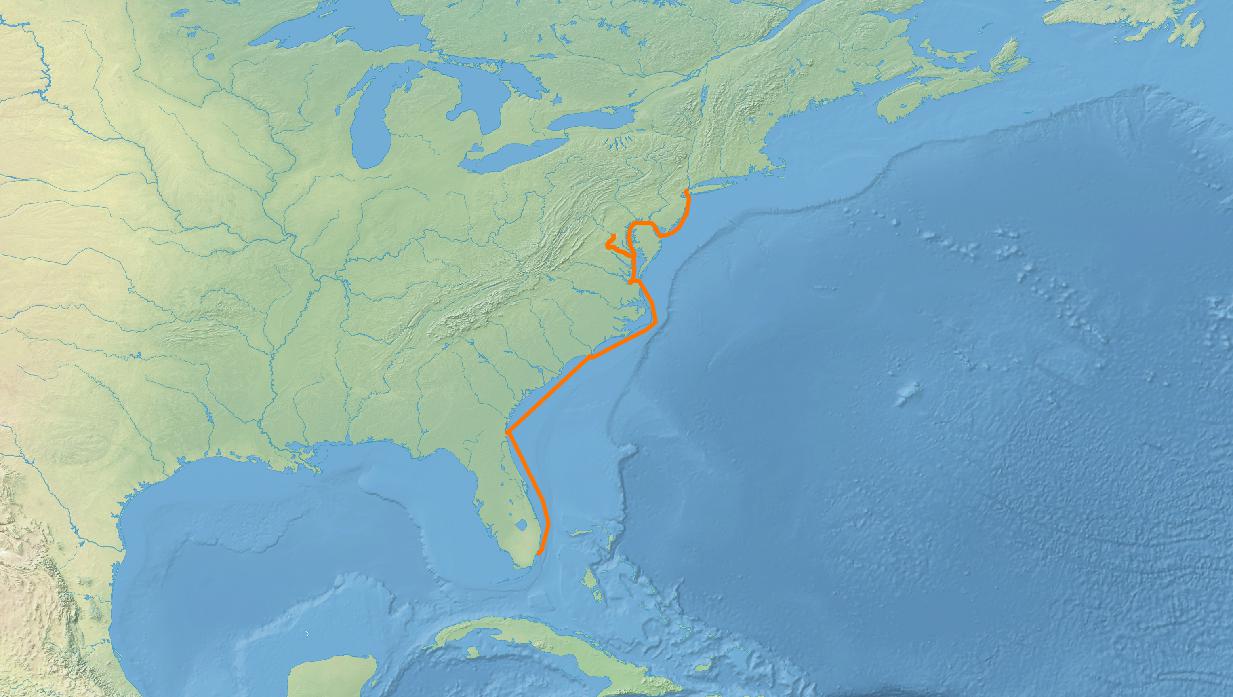 Greenland
In June 2020 we plan to leave New York to sail further north toward Newfoundland, the starting point to visit Greenland. Between late June and August we will sail the West coast of Greenland up to Disko Bay, home to the largest land glacier that flows into the sea. From Greenland we will set sails for the return voyage to Europe by visiting Iceland.
Iceland
In the month of August 2020 we will sail the coast of Iceland, another destination of great interest: the land of volcanoes and green grasslands. We day-sail along the coast and stop in the capital Reykjavik to visit the island.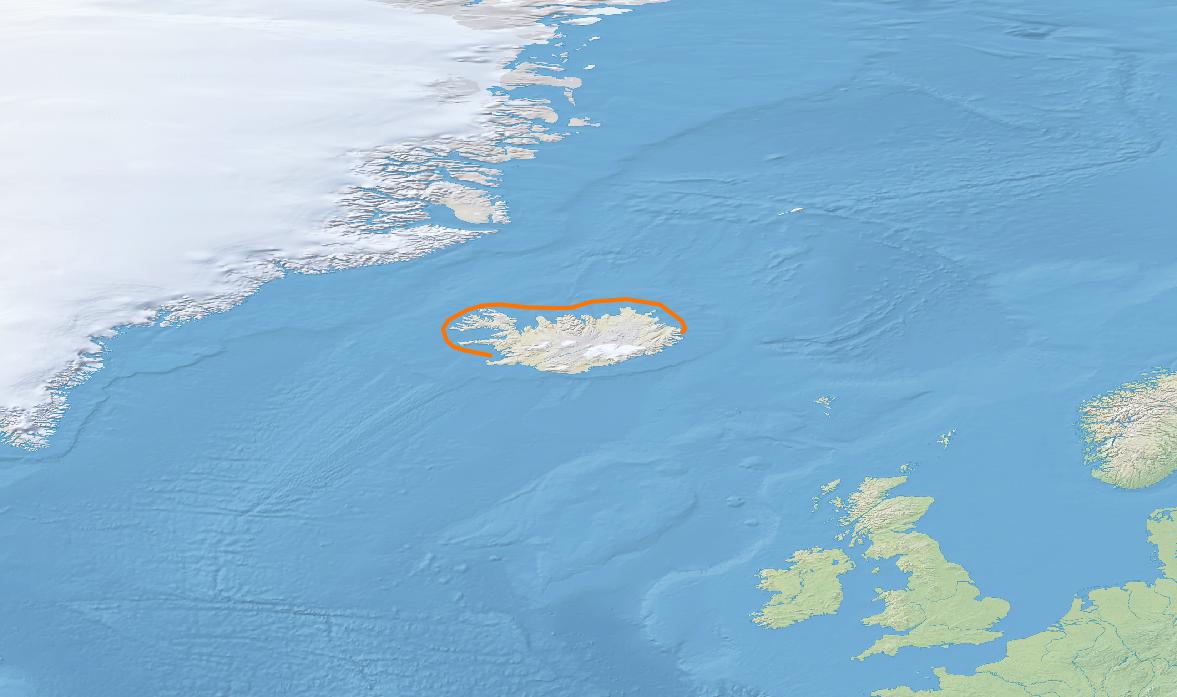 North Atlantic crossing
September 2020 will be the last leg of our journey with an exciting crossing of the North Atlantic, returning to Europe (Lisbon).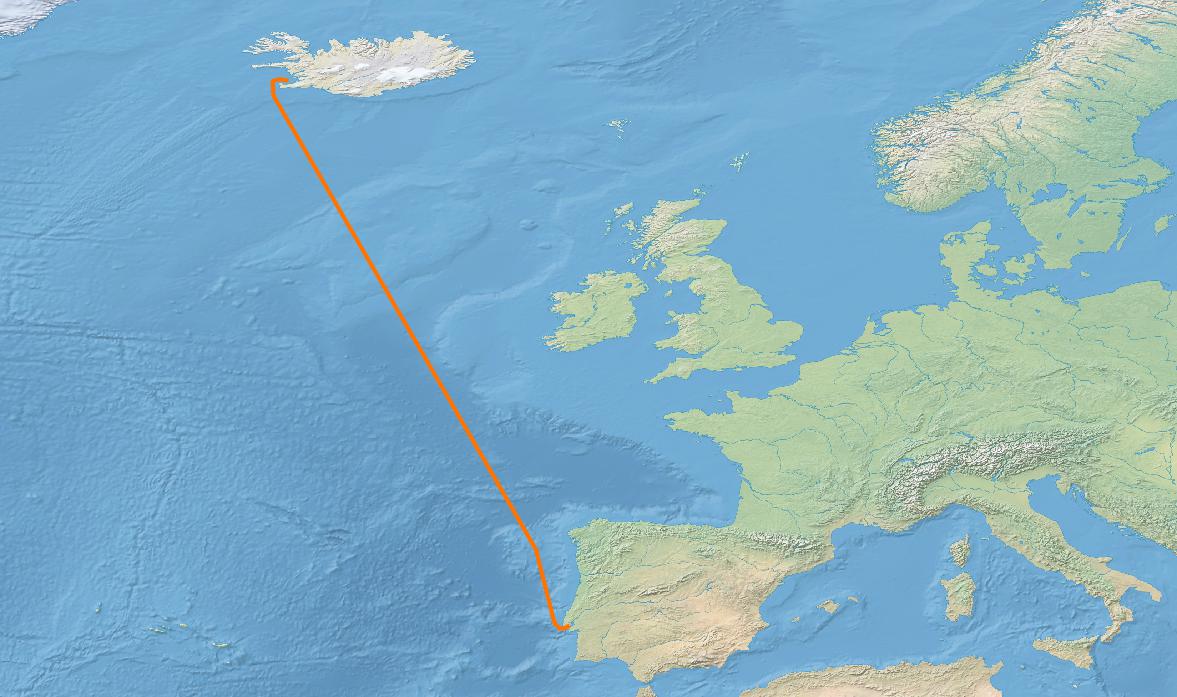 The program is full and rich of sailing and tourism experiences suitable for all tastes. We recommend to anyone who wants to join us to plan long periods of stay (one / two months or more). So you can thoroughly enjoy this seaside experience.
More details on the proposed routes of this journey across the Atlantic to the following links:
Nel biennio 2019-2020 ci proponiamo un grande giro dell'Atlantico, dove prevediamo l'attraversata del mar Mediterraneo e dell'oceano Atlantico fino a giungere ai Caraibi. Visiteremo poi le Antille e le Bahamas e risaliremo la costa Atlantica degli Stati Uniti, fino a New York.
Da New York prevediamo di navigare ancora a Nord, inseguendo l'estate, per giungere in Groenlandia e da li ritornare verso l'Europa passando per l'Islanda.
La navigazione sarà caratterizzata da una combinazione di crociere, traversate e soste in alcune città, dove la barca sarà usata come base per esplorare i paesi visitati.
Per questo grande viaggio cerchiamo amici interessati a unirsi a noi per condividere una crociera, una traversata o per passare del tempo in una grande città per un po' di turismo.
L'itinerario che abbiamo pensato prevede diverse tappe che racchiudono esperienze uniche e particolari.
Traversata del Mediterraneo
Da Giugno a Settembre 2019 navigheremo nel Mediterraneo fino a giungere in Portogallo, passando per la Sardegna e le Baleari. La navigazione sarà prevalentemente ispirata alla classica crociera Mediterranea: trasferimenti giornalieri, rade e tanto mare in alcune delle località più belle che questo mare offre.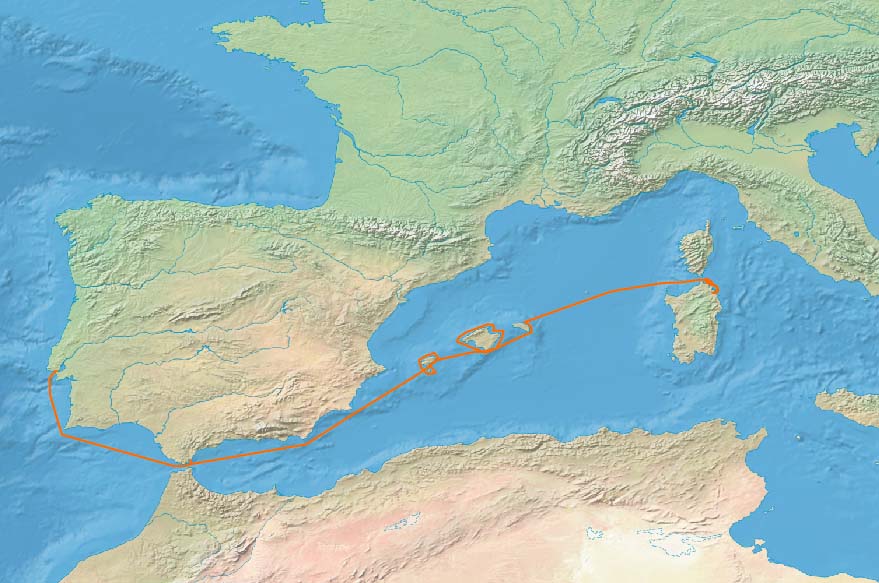 Traversata Atlantico
Da Ottobre a Dicembre 2019 saremo impegnati lungo la rotta di Cristoforo Colombo, alla scoperta dell'America. Dopo una sosta a Lisbona, dove contiamo di visitare il Portogallo, raggiungeremo le Canarie, la base di partenza delle attraversate Atlantiche lungo la rotta dei venti Alisei. La traversata dell'Atlantico sarà a cavallo di Novembre e Dicembre.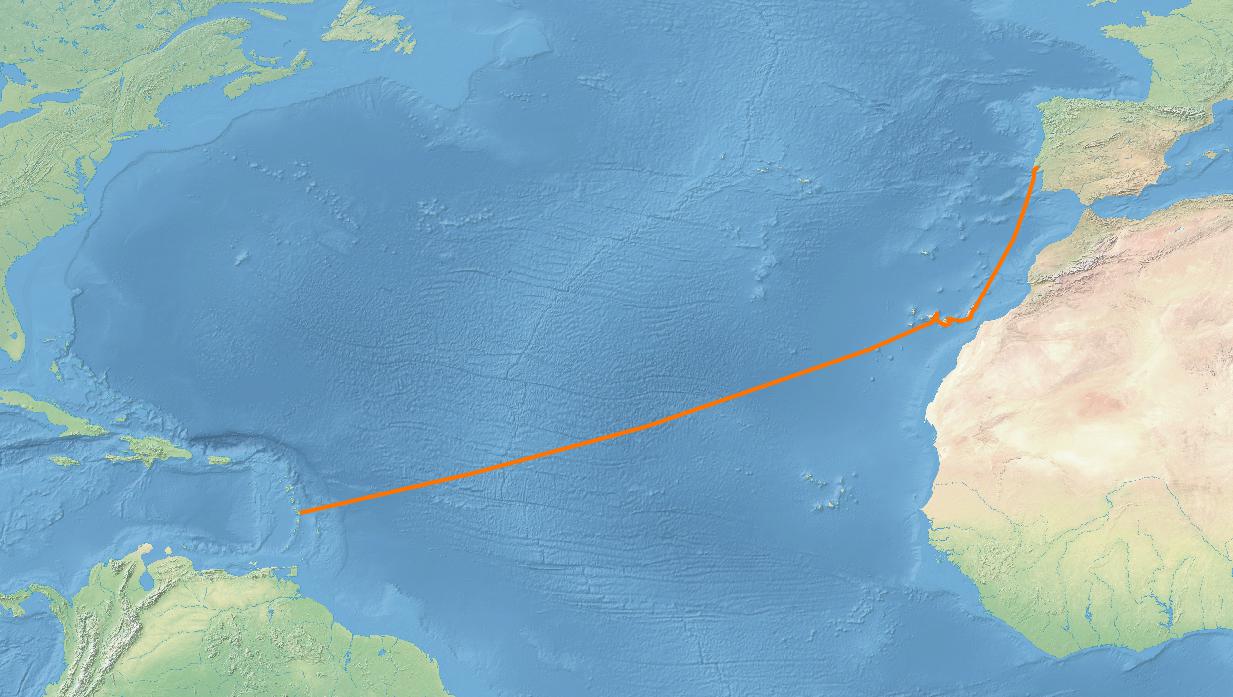 Caraibi
Tra la fine del 2019 e Marzo 2020 prevediamo di esplorare i Caraibi, Turks e Caicos e le Bahamas, fino ad arrivare a Miami. Crociera Caraibica significa navigare in località bellissime con acque calde, cristalline e tanto sole. Perfetto per una vacanza natalizia.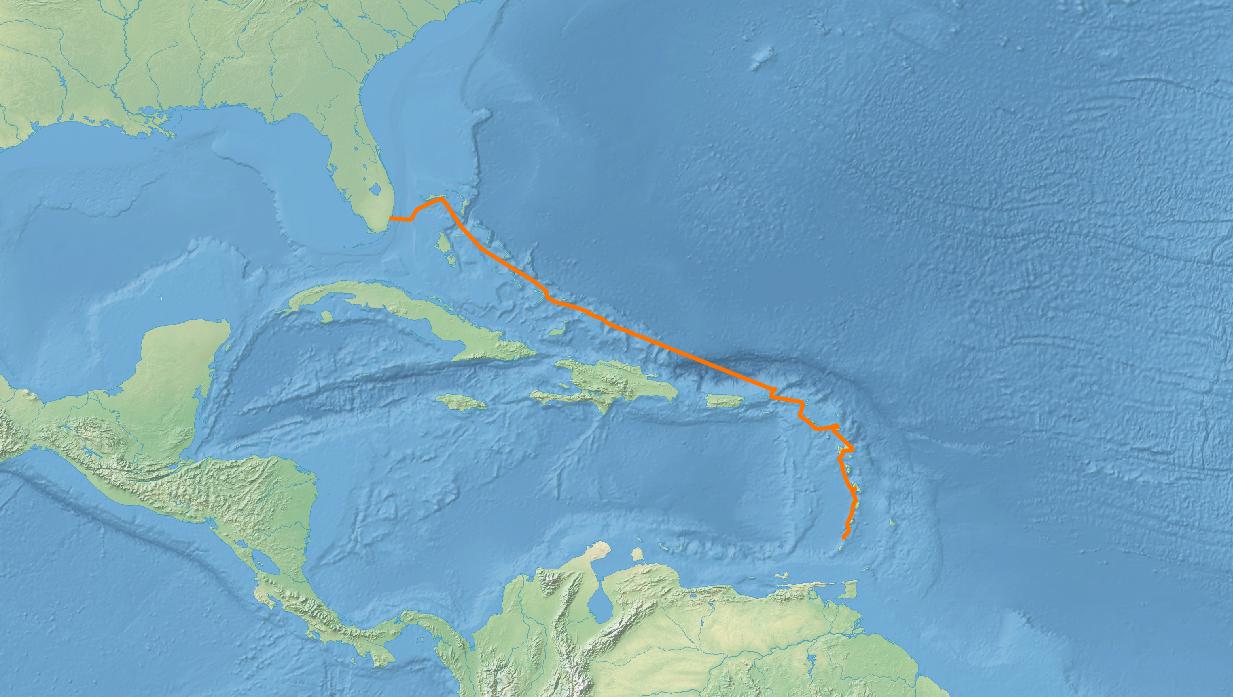 Stati Uniti
Tra Aprile e Maggio 2020 contiamo di visitare gli Stati Uniti viaggiando in barca e la costa Atlantica si presta a questo tipo di turismo. Da Miami risaliremo a Nord scegliendo se navigare in mare aperto, oppure lungo la tranquilla "Intracostal Waterway": una lunga serie di canali navigabili che collegano le grandi città della costa Atlantica Statunitense. Tra le città che contiamo di visitare: Miami, Norfolk, Washington, Annapolis fino a giungere a New York.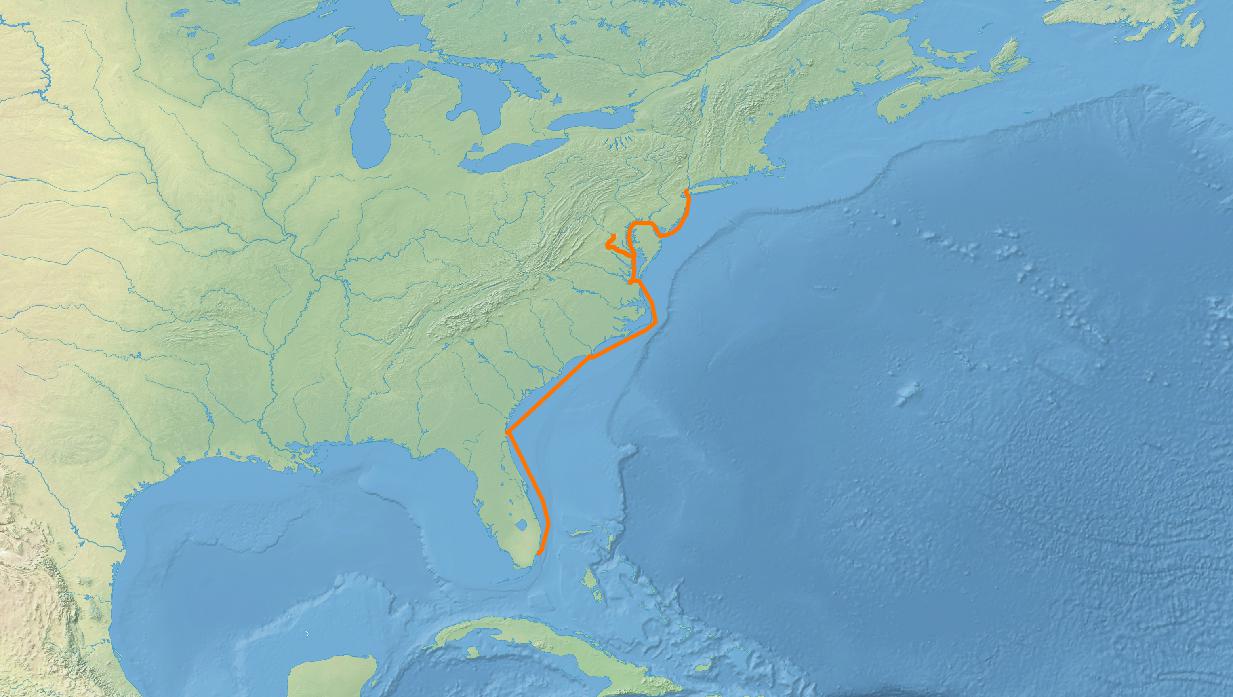 Groenlandia
Nel Giugno 2020 lasceremo New York per portarci più a Nord verso Terranuova che sarà la base di partenza per visitare la Groenlandia. Tra la fine di Giugno e Agosto visiteremo la costa Ovest della Groenlandia fino a Disko Bay, dove si trova il più grande ghiacciaio della terra che sfocia in mare. Dalla Groenlandia ci avvicineremo in Europa facendo tappa in Islanda.
Islanda
Nel mese di Agosto 2020 saremo in Islanda, un'altra destinazione di grande interesse: la terra dei vulcani e delle praterie verdi. Prevediamo navigazioni a vela lungo la costa e di sostare nella capitale Reykjavik per visitare l'isola.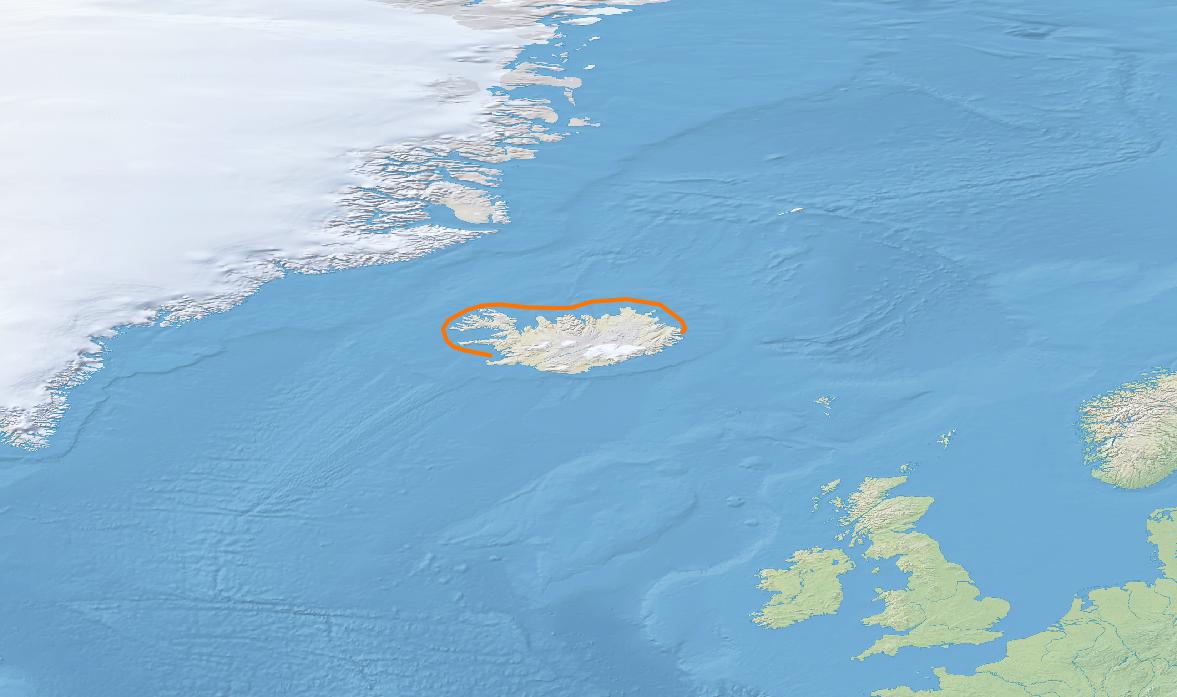 Traversata Nord Atlantico
Infine nel mese di settembre è prevista una entusiasmante traversata del Nord Atlantico, per rientrare in Europa (Lisbona).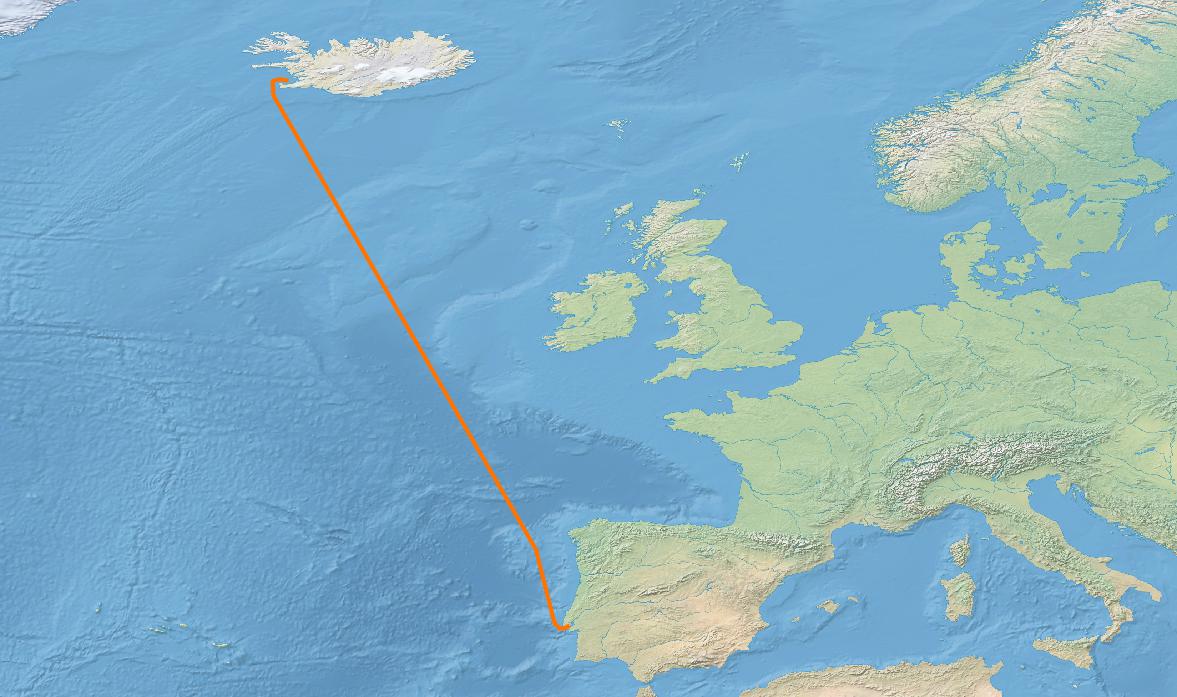 Il programma è fitto e ricco di esperienze adatte per tutti i gusti. Consigliamo a chi vuole unirsi a noi di programmare periodi di permanenza lunghi (uno/due mesi o più). Solo così si può godere a fondo di questa esperienza di mare.
Maggiori dettagli sugli itinerari proposti nel corso di questo viaggio in Atlantico ai seguenti links:
Link itinerario Atlantico 2019: itinerario
Link itinerario Atlantico 2020: itinerario