In 2017 we will sail between the Ionian Greece, the Peloponnese and the Cyclades.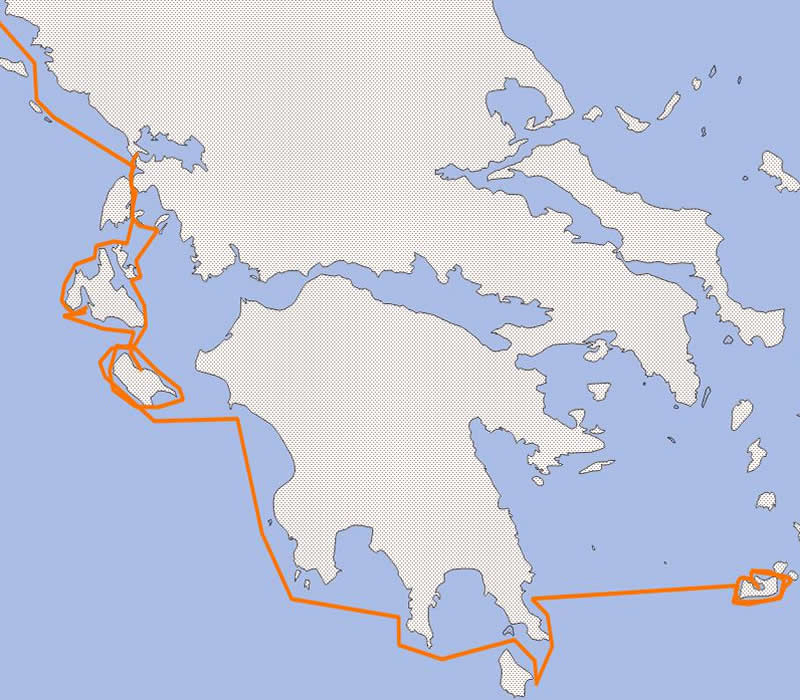 This area of Greece is easily accessible from all over Europe. Links are also made easier thanks to a recent airline that serves all the places we plan to cruises.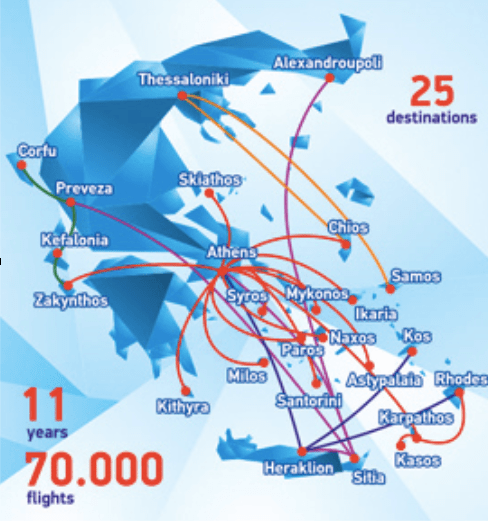 Ionian Greece
The Ionian Greece offers easy sailing in a protected sea basin with many shelters and many islands to visit. The wind is regular and less ferocious than the Meltemi which usually blows over the Aegean sea. Even the waves are not significant due to the protection offered by the many islands that make up this archipelago.
Many of the Ionian islands that will be visited along our cruises: Corfu, Erikoussa, Othoni, Paxox, Antipaxos, Lefkas, Ithaca, Kefalonia, Zante.
Peloponnese
This area of Greece is less crowded, with week charter boats confined around Lefkada. Sailing south along the Peloponnese means to discover new horizons and to find themselves in fascinating and little exploited places, untouched by classic mass-tourism. From here it is possible to reach the city of Olympia, for an exciting visit to the origins of the modern Olympics, or visit the caves of Diros, an important UNESCO heritage site.
Cyclades
In the Cyclades we will discover Milos, a little known island but of extraordinary beauty. Milos shares the same fate of Santorini, with the huge caldera to sculpt the center of the island, but with the advantage of having a more accessible coast, with breathtaking bays where incredible cliffs reflects the colors of the minerals exposed by the old volcano in the blue waters. A geological paradise in the blue sea. We will decide from time to time our sailing plans to discover the surrounding islands: Kimolos, Polyaigos, Sifnos, Folegandros …… Everything within reach with daily sailings.
The proposed itineraries are indicative. To facilitate travel and optimize link costs, custom boarding and landing can be arranged for groups of at least two guests – in that case please reach out the skipper as early as possible.
Likewise, custom itineraries in Ionian Greece, Peloponnese and the Cyclades can be arranged for periods other than those specified (10 days, 15 days, etc.) for groups of at least two guests – in this case too, please reach out to the skipper as early as possible.
More details on the routes proposed for 2017 at the following link: Grecia 2017
The 2017 cruise program can be downloaded from the following link: NECTON 2017